Make your own zippered pouch
Fear of sewing zippers stops a lot of potential bag makers in their tracks – but fear no more.
In this tutorial you will learn how to sew a zipper into a bag as you create your own zippered pouch with an inset pocket zipper on the interior and a zippered top to close the pouch.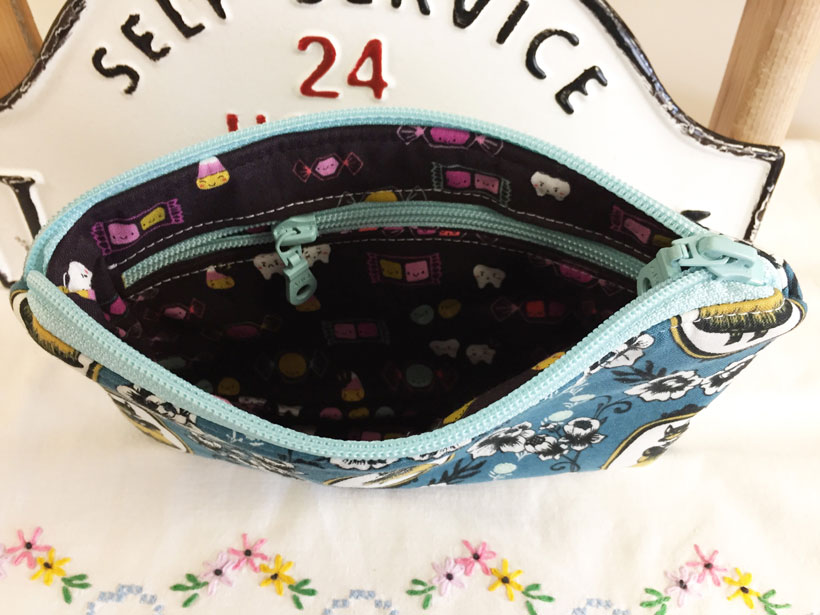 Learn how to sew two different purse zipper applications
You'll learn how to use different purse zipper sewing techniques to create beautiful zippered pouches and bags.
I also provide ideas on how to use your new zipper knowledge to create useful variations on this DIY pouch to turn it into a purse.
We carry a variety of colourful zippers in three different sizes. Find out more about them here.
Great gift idea
Once you know how to create a variety of pouches, make a few variations and give them as gifts!