Picking the correct fabric is probably the most important decision to make prior to sewing a purse. When it comes right down to it, picking the right fabric can make or break your bag. With so many fabrics to choose from it's hard to focus on exactly what would be best, so here's a guide that will help you with the fabric choice for your handbag.
Fabric is available for purchase at the ABQ online store, and we've added an extra feature that lets you compare fabric before you buy. See our fabric selection here.
Fabric Print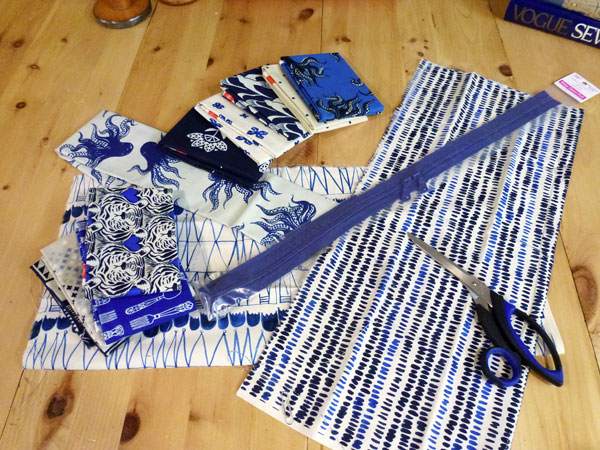 Most fabric purse patterns call for two or three prints that need to work together. You'll typically be picking a main fabric, a contrasting fabric, and perhaps one other fabric that has to work along with the mix.
Naturally all three prints should be harmonious. This is much, much easier if you choose all three prints from the same line of fabric.
Main Fabric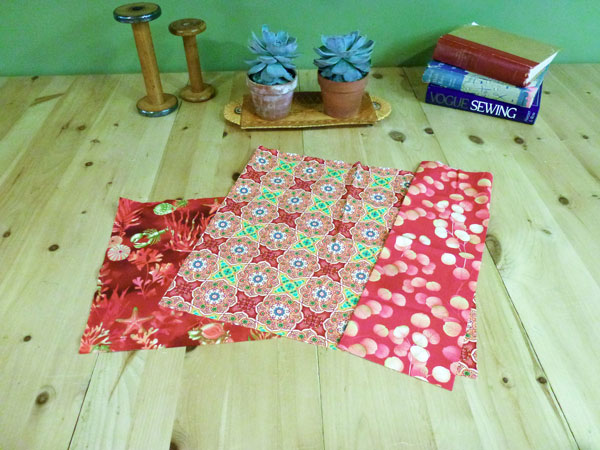 Your main material has the starring role. Pick out something that speaks to you and gives you the mood you'd like the bag to convey. My friend Janet loves primitives so she'll naturally gravitate to a rich print to reflect her more somber style. I, on the other hand like a bit more drama and look for quirky modern prints with a pop of color.
Contrasting Color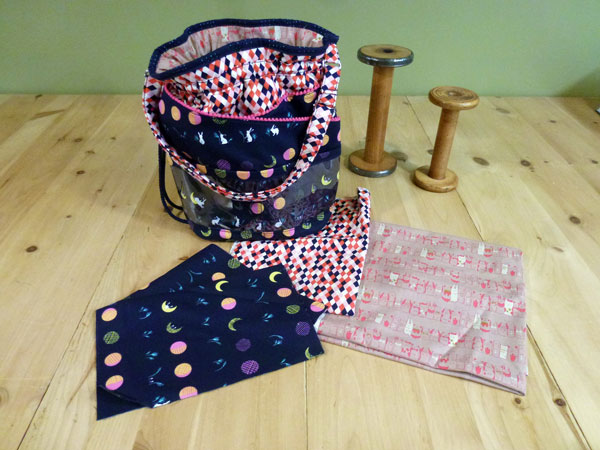 Your second color, the contrasting color, is just that. Don't make the mistake of letting it be too much of a blender – you'll just lose the effect you're looking for.
Think about the scale of the two prints. It's great to have one with a bigger scale and another, the contrast, with a smaller scale print.
Keep in mind that you'll be cutting up the fabrics – how will they look in these areas of the bag? Some larger scale prints may require 'fussy cutting' to show off a particular aspect of the print.
Third Color
This third color may be used on the right side of the bag or it may used for the lining, and it should blend in with the other two fabrics. Keep in mind it's nice to have a lining that isn't too dark. Naturally it's easier to find your lost lipstick in a bag that does not have black lining.
Fabric Direction
As a bag maker it's a lot easier to work with a fabric that is not directional. You'll be cutting numerous pattern pieces and it may not always be clear which side of your pattern piece faces up. With a non-directional print you won't have to fret about this issue.
Stripes are nice and can give some great results but again, be aware which way those stripes need to run to give you the best results.
Fabric Weight
Of all the issues I see in the classes I teach, this one gives the most trouble. Students thinking a heavier weight fabric will result in a more professional, longer lasting bag will oftentimes purchase heavy upholstery fabric.
Consider Your Sewing Machine
I have nothing against upholstery fabric but your sewing machine likely does. Unless you have a commercial sewing machine I would avoid anything heavier than a curtain fabric with a linen-like weight. Your machine will simply not be able to penetrate the layers of the bag as you sew it together.
Oftentimes with a purse pattern there are six or more layers plus stabilizers and interfacings to be sewn through. I generally use quilting weight fabrics and find that they wear quite well and can easily be laundered when soiled.
Amount of fabric
Watch the width. If the pattern calls for fabric with 42 inches of usable width don't expect that buying 36 inch wide fabric will give you enough yardage. Just 'sayin! A little common sense goes a long way.
Buy a little extra. Being humans we make mistakes. Buy a little extra as insurance for a mis-cut. You'll also need more if you plan on matching stripes or if you are fussy cutting to feature one part of your print.
Fabric Content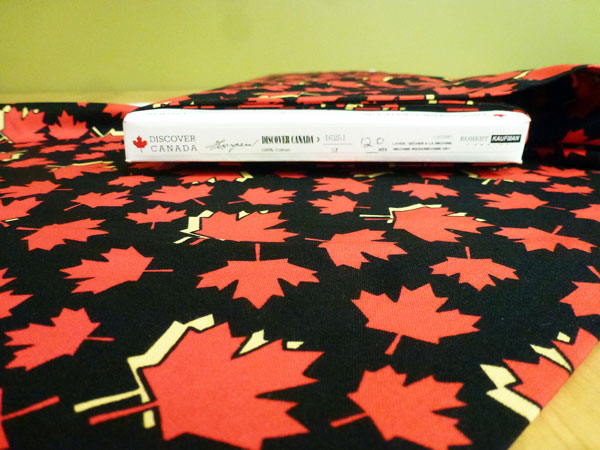 Purses should be able to be washed. If you are using a 100% cotton fabric you'll know that it can be laundered. If you are using something else, keep a record of what the fabric is made of so you can launder it later.
Keeping these things in mind when purchasing fabric will not only result in a more enjoyable session as you create your new bag, but will give you a handbag that holds up for much longer.
Fabric available at our online store
We carry a wide selection of fabric at our online store. View the entire fabric selection here, or choose a fabric category from the store's home page.