About the class
Anywhere you can watch a video on your computer or mobile device, you can take this class.
Step-by-step demonstration of how to make Chatelaine
In this series of video lessons, designer Brenda Miller walks you through it.
Sew in the familiar comfort of your own home.
Make your project on your own schedule.
Unlimited access. Log in whenever you'd like.
Questions? Just ask and you'll get help.
No need to buy the pattern: it's included in the class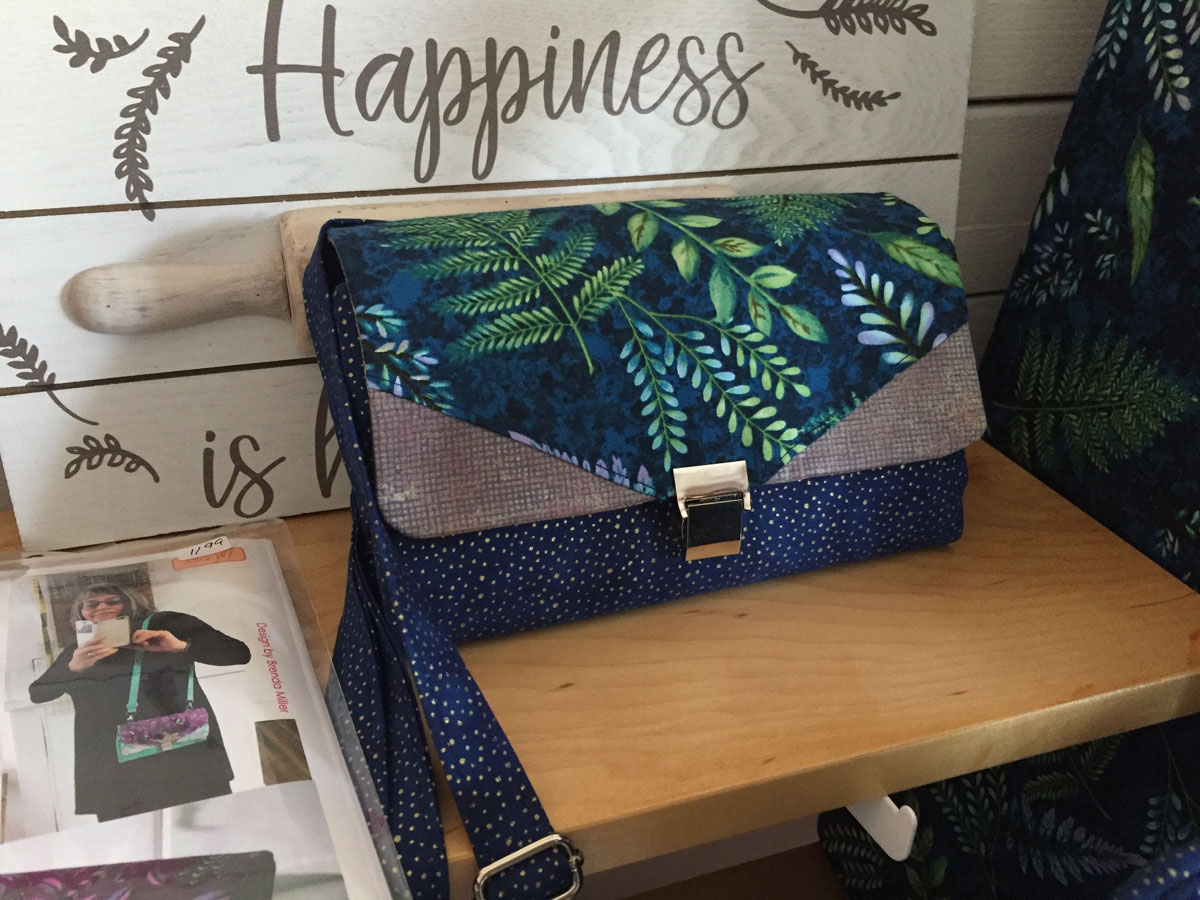 Wallet, clutch purse, cross-body bag, or fanny pack?
The choice is yours, but whatever your preference, Chatelaine lets you travel light with everything you need.
18 Credit Card Pockets
Room for your cell phone
Two secure easy-to-sew zippered pockets
Measures: 6"H x 8"W x 2"D plus adjustable, removable strap
These ladies made Chatelaine and loved it
I just got a new iPhone and it fits nicely in the wallet. Thanks for the great products.

Debbie Rhodes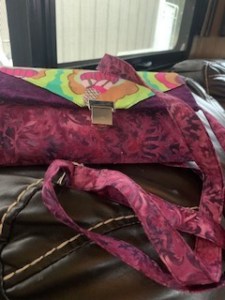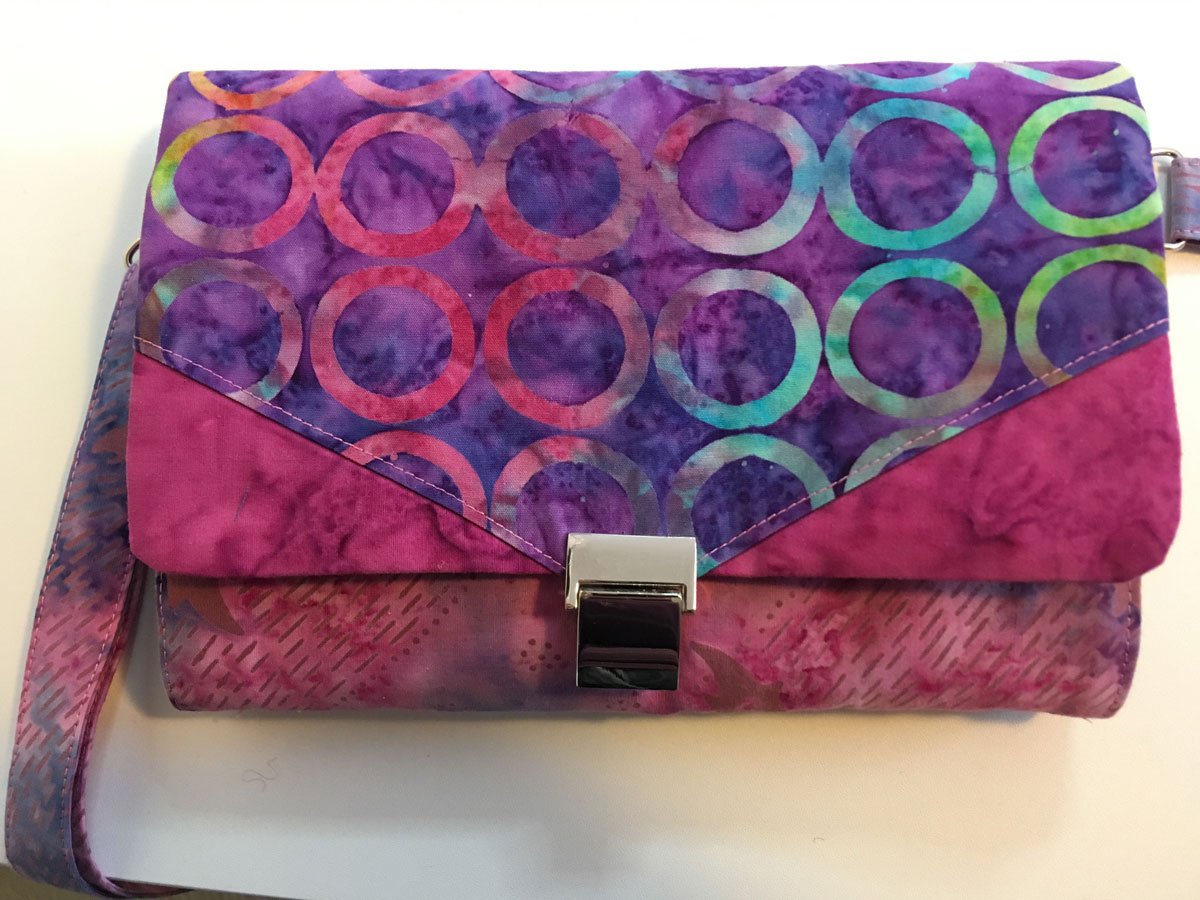 Loved doing this! Challenging enough to be interesting and I am thrilled with the result. I think I'll have to make another one.

Lynda Chiotti
What you need to make this bag
No need to purchase the pattern in advance
You do not need to buy the pattern separately as the templates used in the bag are provided as a download in the class, along with a full list of supplies you'll need.

Intermediate Sewing Skills
You don't have to be an expert seamstress, and no previous bag making experience is required, but you do need these sewing skills:
Ability to follow basic sewing directions for pinning, basting, and stitching.
Know how to use rotary cutting tools and cutting mats.
Awareness of pressing techniques.

Sewing Tools
Sewing bags involves some heavy seams and a sturdy sewing machine in perfect working order is your best bet. The machine does not have to have any fancy stitching capabilities. It should be able to handle some bulk but certainly does not need to be an industrial machine.
TOOLS
Small Phillips eyeglass screwdriver
1 1/2" square of 12-gauge vinyl (optional)
Fray Check seam sealant (optional)
2 Wonder Clips
Jean-a-ma-jig or Hump Jumper or 'J' foot with leveling button
Matching thread
Hand-sewing needle
Thimble (optional)
Removable marking tool. We used Frixion Markers and Fons and Porter Chalk liner
Seam ripper
1/4" sewing foot, zipper foot
Rotary cutting tools
Basic sewing supplies

Fabric & Supplies
FABRIC SUPPLY LIST
We recommend using quilting weight cottons. Cutting directions are based on a fabric width of 40". It is easier to use non-directional fabrics. Quantities given reflect the use of same.
Main Color: 1 1/8 yd., 1m
Accent A Fabric: 1/2 yd., .5m
Accent B Fabric: 1/3 yd., .3m
Pellon Décor Bond 809 Interfacing: 3/4 yd., .7m
NOTIONS
All hardware for this wallet is available in kit form from shop.amongbrendasquilts.com but you are welcome to source it yourself.
Contents of hardware kit
• (1) Flip-top magnetic snap closure
• (2) 3/4" swivel hooks
• (2) 3/4" D rings
• (1) 3/4" buckle/slider
ZIPPERS
(2) 14" zippers. These are also available at shop.amongbrendasquilts.com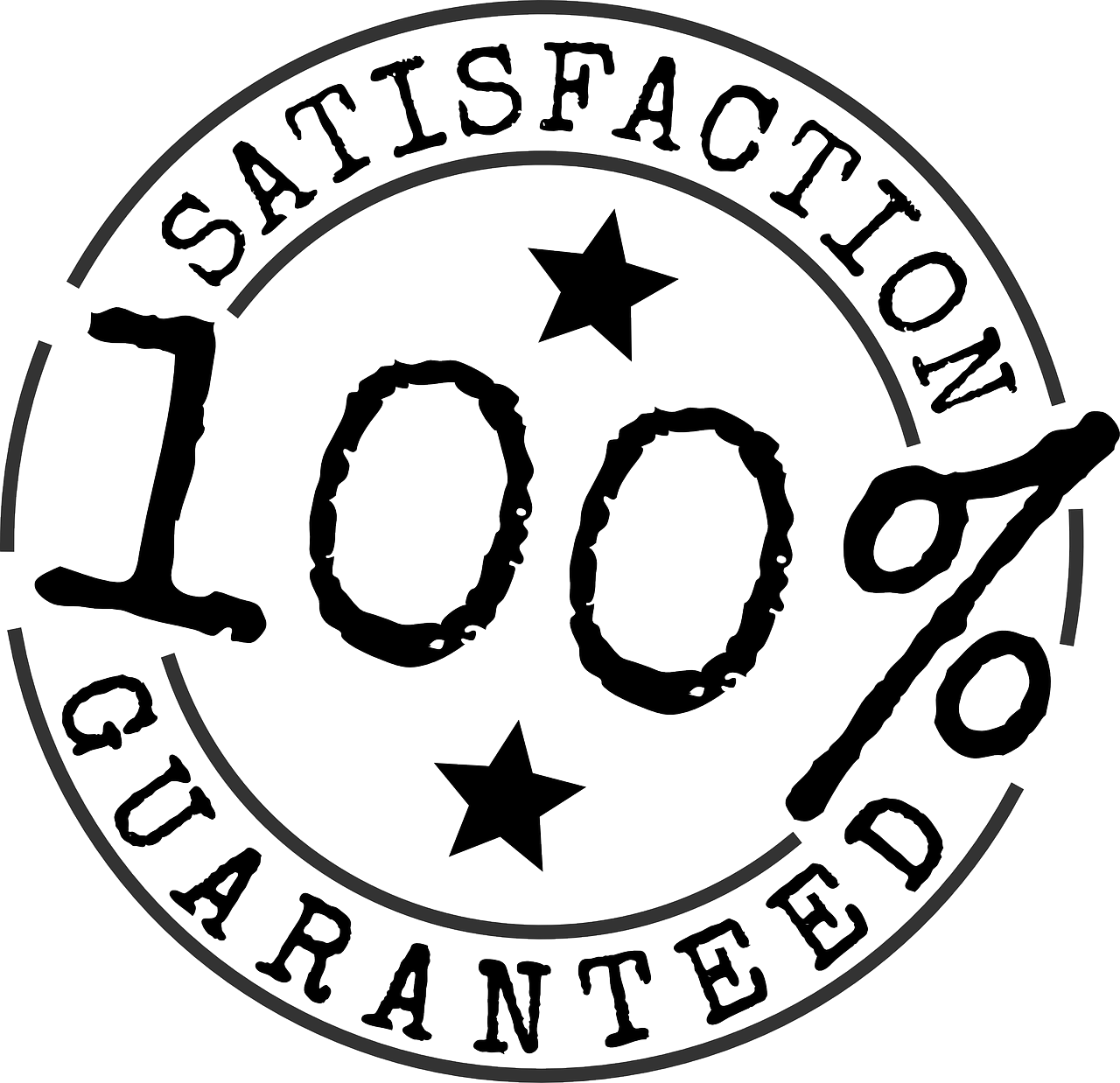 All classes come with a 30 day money back guarantee. If you aren't happy with your purchase, simply request a refund within 30 days.
Get the Chatelaine video class for just $38.69 CAD