Cute and functional, the Fat Cat is a handy addition to any purse that keeps your keys easy to find and safely tucked away so they don't damage other items. Also makes a great little gift!
No more keys lost at the bottom of your purse.
Protect your cell phone from scratches made by loose keys inside your bag.
Take a quick trip or run errands without taking your purse. Simply slip the cord handle over your wrist when the keys are drawn up.
This cute pouch is made with a drawstring. The keys are drawn up into the tummy of Fat Cat by the cord. Just pull on the fish to hide the keys!
Instructed by designer Brenda Miller, this lesson gives you a step-by-step demonstration of how to make the Fat Cat Key and Card Holder.
Anywhere you can watch a video on your computer or mobile device, you can take this class
Sew in the familiar comfort of your own home.
Do your project on your own schedule.
Unlimited access. Log in whenever you'd like.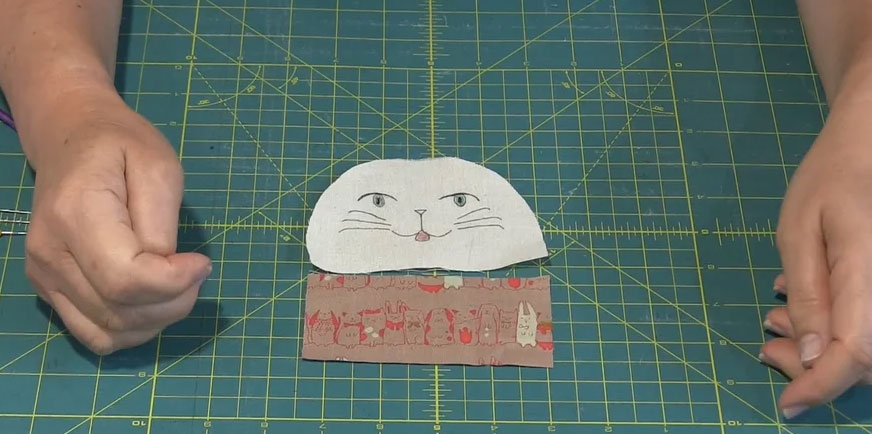 What you need to make this project

Basic Sewing Skills
Ability to follow basic sewing directions for pinning, basting, and stitching.
Know how to use rotary cutting tools and cutting mats.
Awareness of pressing techniques.

Sewing Tools
A sturdy sewing machine in perfect working order is your best bet. The machine does not have to have any fancy stitching capabilities. It should be able to handle some bulk but certainly does not need to be an industrial machine.
The templates used in Fat Cat are provided as a download in the class, along with a full list of supplies you'll need.
THREE EASY STEPS TO MAKE FAT CAT
1. Register for free to join Make Bags With Brenda.
2. Log in and download the preparation pdf.
3. Gather your supplies, then follow along with Brenda in the video.